Bluewater Distillery YogaMosa ♥
If getting Fit is one of your New Years Resolutions, I have an idea for you. Gather your friends, get a workout and cheers to the New Year.
If you can have a cocktail would that motivate you to get active?  It sure sounds amazing to me♥  BlueWater Distillery has hosted YogaMosas for sometime now and I think this activity would be perfect to gather your friends and get active.
If this is your first Yoga Class, I might have to say you will never practice Yoga any other way. Being able to Yoga in a distillery is not only completely unique, but the setting is beautiful and you are going to Love ending the class with a beverage, you will feel amazing afterwards.
First Pick your Guests Lists, Get your spot. This class fills up pretty fast so you will want to plan your Celebration as soon as you can.  You can Celebrate a Birthday, A day with Friends, Ladies Day or just to Celebrate, try something new.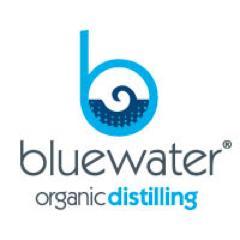 1205 CRAFTSMAN WAY STE. 109,
EVERETT, WA 98201
This YogaMosa Class is perfect for all Levels of Yoga, you must be 21+ to addend. Your class is located inside the beautiful distillery, which is such an incredible experience something completely different.
Enjoy the Class and finish with an refreshing glass and you will be ready to take on your day fully relaxed.
January 2018
Sat Jan 13 @10:00AM – 11:30AM
Sat Jan 27 @10:00AM – 11:30AM
Sun Jan 28 @10:00AM – 11:30AM
All information from the events page at BlueWater Distillery Events
Plan your date and sign up for your class ⇒ Register
Image Credit♥ After Midnight Photography BlueWater Distillery
After you have your Guests all signed up, Let's Spoil them with creating a fun gift basket to say thank you for attending. Who doesn't love a party favor right? Since you have to bring your own Yoga Matt why not create a fun favor with a rolled up yoga matt and accessories for your guests to enjoy.
Keep the Celebration Going by Planning An Amazing Lunch at BlueWater Distillery Cocktail Bar. Grab a table at this super cute distillery. Spoil your guests with Snacks and more beverages but of course be responsible with your beverages♥
Take this Celebration to the next level, Plan a Private Event♥
Catalyst Yoga check out more details on classes they offer or to book your private event.
I hope you all enjoy and  you all experience this amazing Celebration. This Celebration can be as simple as gathering your friends and enjoying the class. A fun way to Celebrate a Anniversary, Birthday, Office Outing, Ladies day, Let go of the Stress and Celebrate♥
Get Social with Catalyst Yoga and Bluewater Distillery for more ways to plan a Celebration♥
Cheers All and Happy Planning